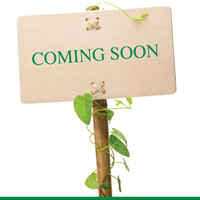 Address: Haridwar NH-58, 12th Milestone, Badehri, Rajputna,
Place: Haridwar, India - Zip / Pin Code: 2490401

Description: Ambrosia Sarovar Portico is one of the finest hotels located on the Haridwar – Roorkee highway. Located close to Baba Ramdev's Ashram and Crystal Water Park, the hotel is an ideal venue for business travelers and tourists, conferences, meetings and weddings with interesting on-premise food and beverage outlets and other facilities to choose from. The hotel is just 14 kms from the Roorkee Railway Station, 90 minutes drive from Dehradun Railway Station. and about 60 minutes away from the Jolly Grant Airport. National highways and state highways connect major cities. The hotel offers of 70 aesthetically furnished rooms and suites. Each room is well-appointed with modern facilities to suit all your needs like in-room tea/Coffee maker, mini bar, electronic safe, writing desk, direct dial telephone, wi-fi and round-the-clock room service making it ideal accommodation option for the business and leisure travelers. Banquets at Ambrosia sarovar portico can accommodate events and functions upto 800 Guests.
Hotel Chain: Sarovar Hotels
Total Rooms: 70
Room Facility: Centrally Air-conditioned. LCD televisions with Satellite Channels. In-room Tea / Coffee Maker. In-room Mini Bar. 24hours Room Service. In-room Electronic Safe. Direct Dial Telephone. Electronic Door Lock. Writing Desk Laundry Service.
Room Service: 24 hrs
Other Facility: oncierge Souvenir Shop Business Centre Fitness Centre (to be launched in the 2nd phase) Currency exchange Travel Desk Car Parking Facility Jogging Track Doctor-on-call Wi - Fi
Location Advantage: Ambrosia Sarovar Portico is 180 kms by road from Delhi and is 30 kms from Rishikesh, 60 kms from Dehradun, and 90 kms from Mussoorie. The hotel is only 11 kms away from SIDCUL Industrial Area, 12 kms from city centre and enjoys close promitiy to National Highway 45 connecting the other neighbouring cities.
Access Airport: 40 kms
Access Rail: 14 kms