Sawarda
-
Fort which is indeed renovated to preserve the heritage look and beauty, stylish in design, located very easily approachable from Jaipur. All deluxe and luxury rooms are well appointed, quite spacious and tastefully developed in traditional and heritage setting. In recognition of its consistently delivering superior services and exceptional guest experience and notable value, Our Hotel has been defined a benchmark of fine living and has expressed high standards in the art of hospitality.

Fort Sawrda is a "Heritage Class Hotel" traditional and contemporary in design, it has retained the spirit and charm of the traditions of India and has blended these with the latest amenities.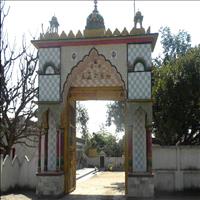 Thikana Sawarda also has historical importance relating to the events witnessed by it since its instance. The place has historic importance as Guru Govind Singh, The 10th Guru of Sikh Community, wrote one of four epics for Sikhs, whose hand written original copy is still preserved in local Gurudwara.