Nalanda
The World's First University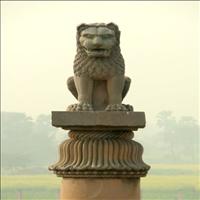 The Ashoka pillar erected in 249 BC is a polished sandstone pillar with six edicts on it. Lauria Nandangarh is the site of the famous lion pillar, erected by king Ashoka. The nearby Nandangarh Stupa is believed to have sacred ashes in it.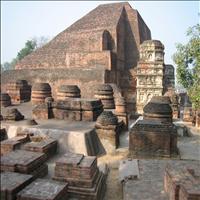 The carefully excavated ruins of the city are worth watching to see how meticulously they were planned and built. It had nine levels of occupation that have been unearthed. There are large Stupas, decorated panels, dormitories meant for students and large lecture halls.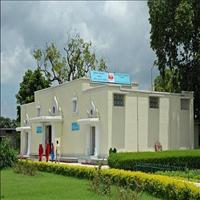 The Museum houses the artifacts those which have been unearthed from the ruins of the site. It has a collection of burnt coins and plaques, some idols of Buddha and the most impressive is the seal of the University of Nalanda.